Preparation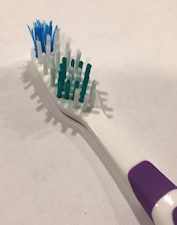 All 50 States and the District of Columbia require dentists to be licensed. To qualify for a license in most States, candidates must graduate from 1 of the 57 dental schools accredited by the American Dental Association's (ADA's) Commission on Dental Accreditation, and then must pass written and practical examinations.
Dental schools require a minimum of 2 years of college-level predental education prior to admittance. Most dental students have at least a bachelor's degree before entering dental school, although a few applicants are accepted to dental school after 2 or 3 years of college and complete their bachelor's degree while attending dental school. According to the ADA, 85 percent of dental students had a bachelorís degree prior to beginning their dental program in the 2006-07 academic year.
High school and college students who want to become dentists should take courses in biology, chemistry, physics, health, and mathematics. College undergraduates planning on applying to dental school are required to take many science courses. Because of this, some choose a major in a science, such as biology or chemistry, while others take the required science coursework while pursuing a major in another subject.

All dental schools require applicants to take the Dental Admissions Test (DAT). When selecting students, schools consider scores earned on the DAT, applicants' grade point averages, and information gathered through recommendations and interviews. Competition for admission to dental school is keen.

Dental school usually lasts 4 academic years. Studies begin with classroom instruction and laboratory work in science, including anatomy, microbiology, biochemistry, and physiology. Beginning courses in clinical sciences, including laboratory techniques, are also completed. During the last 2 years, students treat patients, usually in dental clinics, under the supervision of licensed dentists. Most dental schools award the degree of Doctor of Dental Surgery (DDS). Others award an equivalent degree, Doctor of Dental Medicine (DMD).

Some dental school graduates work for established dentists as associates for 1 to 2 years to gain experience and save money to equip an office of their own. Most dental school graduates, however, purchase an established practice or open a new one immediately after graduation.

Licensure
Licensing is required to practice as a dentist. In most States, licensure requires passing written and practical examinations in addition to having a degree from an accredited dental school. Candidates may fulfill the written part of the State licensing requirements by passing the National Board Dental Examinations. Individual States or regional testing agencies administer the written or practical examinations.

Individuals can be licensed to practice any of the 9 recognized specialties in all 50 States and the District of Columbia. Requirements include 2 to 4 years of postgraduate education and, in some cases, the completion of a special State examination. A postgraduate residency term also may be required, usually lasting up to 2 years. Most State licenses permit dentists to engage in both general and specialized practice.

Other Qualifications
Dentistry requires diagnostic ability and manual skills. Dentists should have good visual memory, excellent judgment regarding space, shape, and color, a high degree of manual dexterity, and scientific ability. Good business sense, self-discipline, and good communication skills are helpful for success in private practice.

Accredited Programs
The American Dental Association's Commission on Dental Accreditation is the nationally recognized accrediting authority for dental education accreditation. Graduates receive either a DDS or DMD degree. Dentists who want to teach or conduct research usually spend an additional 2 to 5 years in advanced dental training, in programs operated by dental schools or hospitals. Be sure to check whether a program is accredited prior to enrolling.
Note: Some resources in this section are provided by the US Department of Labor, Bureau of Labor Statistics.