Earnings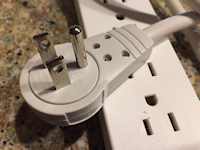 According the U.S. Department of Labor, Bureau of Labor Statistics, the median income for electrical engineers is $82,160.
The lowest 10% earned $52,990. The highest 10% earned $125,810. For electronics engineering, the median income is $86,370. The lowest 10% earned $55,330. The highest 10% earned $129,920.
According to a July 2009 survey by the National Association of Colleges and Employers, the average starting salary for electrical and electronics engineers who have earned a Bachelor's degree is $60,125.
IEEE's most current salary and fringe benefits survey shows sharp differences in pay for different job duties, but most of these variations are linked to experience. For example, engineers whose responsibilities include general or technical management make the most, followed by people in marketing / sales, and consultants. Those in entry-level jobs that focus on engineering support or operations and maintenance make the least. The most common job function of engineers is design and development engineering, and salary scales for that function are right in the middle ranges of the profession, along with specialists in quality control and systems software engineering. Educators generally make less, but some make up the difference by taking on consulting jobs during the summer.

Salaries and Employer Size
IEEE's studies of engineering pay and the Engineering Workforce Commission's annual employer-based surveys of compensation show that salaries for young engineers are usually best in the largest U.S. employers -- those with more than 500 employees of all types. Like any general finding, there are many exceptions. The largest of all employers of engineers is the federal government, but while federal scales have improved, they are still not as good as those in private industry. There also is a great deal of variance in pay within all of these broad classes, and the better-paying smaller employers will easily beat out the poorer-paying big ones.



Salaries and Type of Employer
The employment and industry sector that you are in can be a major determinant of your pay. Once out of school, distinctions between engineering disciplines can become blurred, and the type and line of business of your employer can become more important than your specialty.

Alternative Compensation
Engineering compensation is not limited to your base salary. IEEE tracks four other broad components of income as well as a large number of added benefits. For appropriately employed engineers working full time, commissions and bonuses can add value to base pay. Those kinds of rewards can fluctuate widely from one year to the next.

Small additions to base pay are reported by some members of IEEE from second jobs or overtime. For older engineers, retirement plans and profit sharing become significant, especially when engineers retire from one job but continue to work full time somewhere else (retired military officers, who are often qualified engineers, are a good example).

Most engineers enjoy excellent benefit packages, covering all of their health and retirement needs and frequently providing full health coverage for dependents. Stock options may be a factor and their use is reported to be rising. What the options are worth is a matter of speculation.
Note: Some resources in this section are provided by IEEE and the US Department of Labor, Bureau of Labor Statistics.