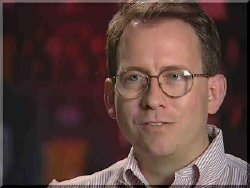 Profiles of Electrical Engineers are available on this site to provide insight into the activities, educational preparation, and daily challenges of individuals working in the field of Electrical Engineering. Profiles include students, those just starting their career, and those who have been working for decades. They cover a variety of career paths and educational backgrounds. While these are useful tools for glimpsing into the working lives of Electrical Engineers, it may also be helpful to network with professionals who can provide even more input, or answer your specific questions. Bear in mind that these profiles are simply snapshots of Electrical Engineers at one point in their career. It is likely that these people have moved on to other jobs, perhaps expanded their education, or made other changes since the profile was created. These individuals are not available for individual contact, but have provided candid descriptions of their education, work experiences, and career paths.

Profiles of Electrical Engineers

Name
Company
Job Function
State
Ackerman, John
Public Service Company of New Mexico
Chairman of the Board
NM
Allison, Carl
Walt Disney Imagineering
Senior Electronics Engineer
CA
Baldwin, Gary
Hewlett Packard Company
Director, Solid-State Technology Laboratory
CA
Brannon, Rebecca
Sandia National Laboratories
Senior Member of Technical Staff
NM
Carolin, Roger
CFM Technologies
President and CEO
PA
Chapman, Brent
Great Circle Associates Inc.
President and Owner
CA
Cruz, Tom
IBM Corporation
Engineer
NC
Gatz, Michael
Caterpillar Incorporated
Supervising Engineer
IL
Gerstner, Jody
Walt Disney Imagineering
Technical Director
CA
Gilley, Daniel
Lockheed Martin Missiles and Space
Design Engineer
CA
Hamasaki, George
Boeing Commercial Airplane Group
Electrical Systems Engineer
WA
Hamilton, Tracy
Texas Instruments
System Quality Assurance Director
TX
Harding, John
Hewlett Packard Company
Hardware Development Engineer
CA
Hawkins, John
Northern Telecom
Manager, Integrated Circuit Development
NC
Hawkins, Mark
Caterpillar Incorporated
Project Engineer
IL
Holt, Daniel
Genetronics Inc.
Electrical Engineer
CA
Hoschette, John
Lockheed Martin
Senior Systems Staff Engineer
CA
Kaufman, Elizabeth
Citibank
Vice President
NY
Kerr, Carolyn
Boeing Commercial Airplane Group
Electrical Systems Engineer
WA
Kirsch, Kathleen
Lucent Technologies
Member of Technical Staff
NJ
Krause, Robert
Self Employed
Public Utility Consultant
TX
Duy-Loan Le
Texas Instruments
Advanced Technology Ramp Manager
TX
Martinez, Marissa
Microsoft Corporation
Lead Program Manager
WA
Maurer, Nicole
NRAD
Electrical Engineer
CA
Motley, Arnold
IBM Corporation
Systems Engineer
NC
O'Dell, Jay
Tandem Computers, Inc.
NT Software Development Manager
CA
Rohlev, Lori-Ellen
Los Alamos National Laboratory
Team Leader
NM
Schmidt, William
Silicon Graphics, Inc.
Principal Engineer / Scientist
CA
Shadduck, Tonya
Central and Southwest Services Corporation
Strategic Planning Consultant
TX
Sprinkle, David
Southwest Research Institute
Research Engineer
TX
Taupier, Paula
Northeast Utilities Service Company
Account Representative / Engineer in Training
CT
Wesling, Paul
Tandem Computers, Inc.
Advisory Design Engineer
CA
Note: Some resources in this section were originally prepared as part of the Sloan Career Cornerstone Series CD-Rom "Careers for Electrical Engineers and Computer Scientists."