Engineering Technology Disciplines

Most engineering technologists specialize in certain areas, learning skills and working in the same disciplines as engineers. Occupational titles, therefore, tend to reflect those of engineers. ABET, Inc. accredits a variety of engineering technology fields including:

Did You Know?
Electrical and electronic engineering technicians make up 33 percent of all engineering technicians.
Employment of engineering technicians is influenced by economic conditions similar to those which affect engineers; as a result, job outlook varies by specialty.
Opportunities will be best for individuals with an associate degree or other postsecondary training in engineering technology.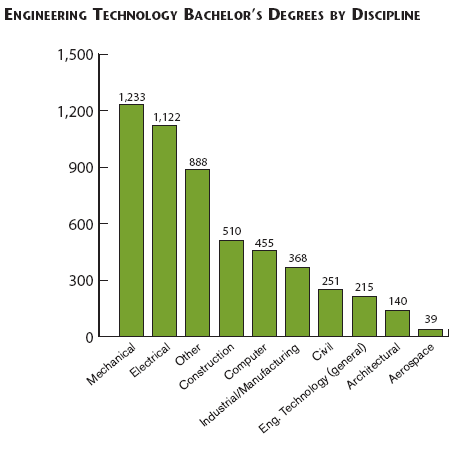 Source: American Society for Engineering Education, 2007
Note: Some resources in this section are provided by the US Department of Labor, Bureau of Labor Statistics.