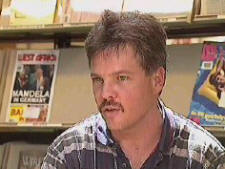 Profiles of Mechanical Engineers are available on this site to provide insight into the activities, educational preparation, and daily challenges of mechanical engineers. Profiles include students, new engineers, and those working for decades. They cover a variety of career paths and educational backgrounds. All offer PDF files profiling the individual and including an interview. While these are useful tools for glimpsing into the working lives of mechanical engineers, it may also be helpful to network with professionals who can provide even more input, or answer your specific questions. Bear in mind that these profiles are simply snapshots of mechanical engineers at one point in their career. It is likely that these people have moved on to other jobs, perhaps expanded their education, or made other changes since the profile was created. These individuals are not available for individual contact, but have provided candid descriptions of their education, work experiences, and career paths. You may select a profile by name, job function, company, or geography, and may view online or download a PDF file.

Profiles of Mechanical Engineers

Name

Company

Job Function

State

Online Profile

Alexander, Martin
Lewis S. Goodfriend & Associates
Vice-President Engineering Services
NJ
Online Profile
PDF
Allman, Norris
Public Service Electric & Gas
Senior Supervising Test Engineer
NJ
Online Profile
PDF
Bean, Thomas
Lucent Technologies
Corporate Counsel
NJ
Online Profile
PDF
Burkat, Alex
Walt Disney Imagineering
Principal Mechanical Engineer
CA
Online Profile
PDF
Connon, Corinne
Colorado State University
Assistant Professor
CO
Online Profile
PDF
Forbes, James
Ford Motor Company
Research Engineer
MI
Online Profile
PDF
Gotama, Caecelia
Syska & Hennessy
Vice-President Engineering Services
CA
Online Profile
PDF
Ibanez, Jose
FMC Corporation
Senior Mechanical Engineer
CA
Online Profile
PDF
Ingle, Kathryn
KT Enterprises
Consulting Engineer
NC
Online Profile
PDF
Laird, Lori
Guidant Corporation
Biomedical Engineer
CA
Online Profile
PDF
Lavine, Adrienne
University of California at Los Angeles
Professor
CA
Online Profile
PDF
Lemen, Beth
Procter & Gamble
Site Operations Manager
OH
Online Profile
PDF
Line, Bill
Syska & Hennessy
Vice-President
CA
Online Profile
PDF
Loren, Noah
Detroit Diesel Corporation
Applications Services Engineer
MI
Online Profile
PDF
Magee, Joseph
Shell Western Exploration & Production
Training Manager
TX
Online Profile
PDF
Martin, Jeffrey
Ford Motor Company
Product Design Engineer
MI
Online Profile
PDF
McGoff, Matthew
Procter & Gamble
Technology Leader
OH
Online Profile
PDF
Pankow, Dale
Procter & Gamble
Technology Leader
OH
Online Profile
PDF
Redding, Craig
H.O. Mohr Research & Engineering
Project Manager
TX
Online Profile
PDF
Rumford, Robert
Lexmark International
Senior Associate Engineer
KY
Online Profile
PDF
Vermet, Dominick
Detroit Diesel Corporation
Vice-President, Midwest Sales
MI
Online Profile
PDF
Note: Some resources in this section were originally prepared as part of the Sloan Career Cornerstone Series CD-Rom "Careers for Mechanical Engineers.,"