Day in the Life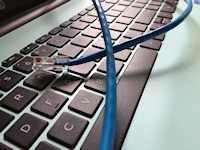 The rapid spread of computers and information technology has generated a need for highly trained workers to design and develop new hardware and software systems and to incorporate new technologies. Job tasks and occupational titles used to describe these workers evolve rapidly, reflecting new areas of specialization or changes in technology, as well as the preferences and practices of employers.

Job Duties
Computer scientists must be able to think logically and have good communication skills. Because they often deal with a number of tasks simultaneously, the ability to concentrate and pay close attention to detail is important.
Computer scientists employed in private industry may advance into managerial or project leadership positions. Those employed in academic institutions can become heads of research departments or published authorities in their field. Database administrators may advance into managerial positions, such as chief technology officer, on the basis of their experience managing data and enforcing security. Computer specialists with work experience and considerable expertise in a particular subject or a certain application may find lucrative opportunities as independent consultants or may choose to start their own computer consulting firms.

The Workplace
Computer scientists normally work in offices or laboratories in comfortable surroundings. They usually work about 40 hours a week -- the same as many other professional or office workers do. However, evening or weekend work may be necessary to meet deadlines or solve specific problems. Given the technology available today, telecommuting is common for computer professionals. As networks expand, more work can be done from remote locations through modems, laptops, electronic mail, and the Internet.

Like other workers who spend long periods in front of a computer terminal typing on a keyboard, computer systems analysts, database administrators, and computer scientists are susceptible to eyestrain, back discomfort, and hand and wrist problems such as carpal tunnel syndrome or cumulative trauma disorder. Through the adoption of good practices and modification of the workplace environment these problems can be mitigated.

Teams and Coworkers
Although computer specialists sometimes work independently, they frequently work in teams on large projects. They must be able to communicate effectively with computer personnel, such as programmers and managers, as well as with users or other staff who may have no technical computer background.
Note: Some resources in this section are provided by the US Department of Labor, Bureau of Labor Statistics.