Earnings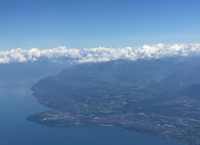 According to the U.S. Bureau of Labor Statistics, median annual earnings of atmospheric scientists is about were $81,290. The middle 50 percent earned between $55,140 and $101,340. The lowest 10 percent earned less than $38,990, and the highest 10 percent earned more than $127,100.
The average salary for meteorologists employed by the Federal Government is about $93,661.
Note: Some resources in this section are provided by the the US Department of Labor, Bureau of Labor Statistics.